Welcome to St Mary Star of the Sea
The Internet has opened a new door to our church, whose century old doors have welcomed so many parishioners and visitors over the years.
If you have not had the opportunity to personally visit St Mary's, this website allows you to familiarise yourself with this fascinating house of prayer and worship, its history, its most significant features, and its on-going life.
Learn more
St Mary's Information Service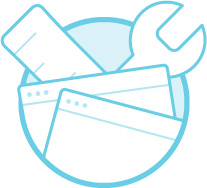 Sunday bulletin
Mass readings, gospel reflection, news and announcements. Canisius Press
Booklets delivered for your church foyer, or read for free online.
Baptisms
Funerals
Restoration Project
The $10 million project to restore one of Australia's most beautiful churches bagan in 2005. Although the building works are not yet complete, the church's interior has been restored to its former glory. A local media team produced this short film documenting the restoration in 2009.